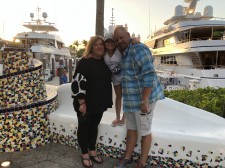 Third-grade Girl Named Finalist in National Contest for Exceptional Brain Training Results
EAGAN, Minn., August 12, 2019 (Newswire.com) - ​​Eagan, Minnesota third-grader Eme Dietz has been named the second Runner Up in LearningRx's national Student of the Year competition, celebrating the top brain training results across the country.
Eme's parents, Christina and Kyle, initially wanted to enroll her in LearningRx personal brain training because she was struggling with math.
"At the end of second grade, Eme confided in us that she didn't feel comfortable with her grade-level math," explains Christina. "We investigated a few programs that had more of an emphasis on math, but after speaking with some friends whose daughter went through LearningRx, we made an appointment to talk to Rich at the Eagan center."
After speaking with Rich, Christina and Kyle saw the value in retraining the brain to think and process differently, rather than solely focusing on math. They enrolled Eme in a LearningRx personal brain training program.
"From day one, she was ready to put in the work," says Eme's trainer. "Her progress was slow and steady, but her confidence and ability to solve problems improved immensely. She was enjoying reading and writing more and feeling a lot more successful with her math scores, but then suddenly, something just clicked. With about five weeks left in the program, Eme's ability to do math facts came bursting through. We were suddenly flying through Memory Hold! The pride on her face was priceless."
According to Christina, Eme's math scores have continuously improved and the confidence she has now is "indescribable." "She learned to calm her frustrations, that making mistakes is normal and that quitting wasn't an option," says Christina. "We loved the consistency of the 1:1 student/trainer ratio. She's acquired tools that she can take with her to middle school, high school and beyond. We couldn't be happier with the investment in LearningRx."
Eme says she wants to be an astronaut. With her newly sharpened brain skills and confidence, we know she can do it!
Watch her submission video: http://studentshoutouts.com/2019/08/08/struggling-student-improves-math-boosts-confidence-learningrx-eagan-savage-eden-prairie-shoreview-woodbury-maple-grove-mn-review/
About LearningRx
LearningRx, headquartered in Colorado Springs, Colorado, is the largest one-on-one brain training organization in the world. With more than 70 Centers in the U.S. and 48 international locations, LearningRx has helped more than 100,000 individuals and families sharpen their cognitive skills to help them think faster, learn easier, and perform better. Their on-site programs partner every client with a personal brain trainer to keep clients engaged, accountable, and on-task—a key advantage over online-only brain exercises. Their pioneering methods have been used in clinical settings for over 35 years and have been verified as beneficial in peer-reviewed research papers and journals. To learn more about LearningRx research results, programs, and their 9.6 out of 10 client referral rating visit http://www.learningrx.com/.
Source: LearningRx
Share: