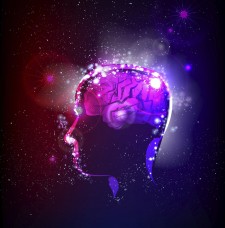 July 13 is Embrace Your Geekness Day
COLORADO SPRINGS, Colo., July 12, 2019 (Newswire.com) - ​There are plenty of reasons to celebrate being a geek, but perhaps the biggest one is that the word holds far less of a negative connotation than it once did.
At LearningRx (www.LearningRx.com), the world's largest personal brain training company, we remind kids that being smart is something to be proud of. In fact, we're pretty sure that society is finally catching up the idea that being a "nerd" who likes robotics, math, technology and inventing things, falls somewhere under the realm of rock star. In honor of Embrace Your Geekness Day, we thought we'd share a review of one of our favorite programs, FIRST science and technology.
For Inspiration and Recognition of Science and Technology (FIRST) is a nonprofit offering a collection of programs created to encourage kids and teens to participate more in science and technology. The four main programs are FIRST LEGO League (grades 4-8), FIRST LEGO League Jr. (ages 6 to 10), FIRST Tech Challenge (grades 7-12) and FIRST Robotics Competition (high school).
The programs encourage kids and teens to create teams and work with adult coaches to create, compete and showcase their pieces, many of which solve real-world issues (e.g., recycling, energy, etc.). They build robots, invent things and travel to various competitions and expos. Best of all, they build confidence and make friends!
FIRST provides educational scholarships—from one-time awards to full four-year tuition—which helps take the sting out of the word "geek" and also the price tag of STEM programs for kids.
To learn more, visit https://www.firstinspires.org/robotics/ftc
To find out more about how LearningRx helps kids of all abilities, visit www.LearningRx.com.
About LearningRx
LearningRx, headquartered in Colorado Springs, Colorado, is the largest one-on-one brain training organization in the world. With more than 70 Centers in the U.S. and 48 international locations, LearningRx has helped more than 100,000 individuals and families sharpen their cognitive skills to help them think faster, learn easier, and perform better. Their on-site programs partner every client with a personal brain trainer to keep clients engaged, accountable, and on-task—a key advantage over online-only brain exercises. Their pioneering methods have been used in clinical settings for over 35 years and have been verified as beneficial in peer-reviewed research papers and journals. To learn more about LearningRx research results, programs, and their 9.6 out of 10 client referral rating visit http://www.learningrx.com/.
Source: LearningRx
Share: